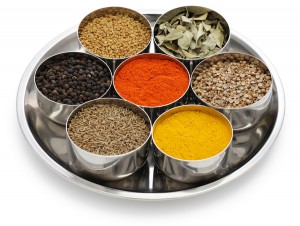 From an energy science view painful IC flares and bladder pain are a result of inflammation in the urinary channel(UT)  since too much of hot produces inflammation.  Interesting isn't it that the words burning and flare are used to describe what is physically going on?  I wrote a while ago about the use of the antiinflammatory cocktail using pomegranite juice and aloe vera gel and several of you have contacted me to tell me how helpful this has been.
So here's another antiinflammatory drink!   This time a tea made from cumin coriander and fennel(CCF) seeds   Due to the cold energy of these herbs they also can be benefiicial in dealing with excess hot in the UT   Create a stash of seeds by placing equal amounts of cumin, coriander and fennel into a ziploc bag and shake it so it's well mixed   From your stash you can draw one teaspoon and steep in cup of hot water   Or if making a thermos to carry with you during the day placing enough in the thermos for the amount of hot water that will be placed   The tea may need diluting if it gets too strong at the end of the day
Spices = Herbs = Medicinal Effects
Your kitchen's spice drawer is a medicine cabinet and using spices skillfully over time can produce positive medicinal and physiologic effects  But the converse is also true   If you are using spices randomly and for flavor alone there can be adverse consequences   For example, most spices are heating so they can be provoking if you have IC   Or another example is the use of salt – too much leads to water retention
In general the value of spices is that they buck up our digestive fire or enzyme system responsible for digestion, absorption, and elimination  This is why for us in the northern hemisphere at this time of year the use of spices is important because our digestive strength gets diminished
Cumin coriander and fennel uniquely have an energetically cold effect to the physiology when using them and so are particularly useful in dis-eases with lots of inflammation with poor or impaired digestive strength   Cumin(not to be confused with curcumin from tumeric) is a unique digestant in that it bucks up digestive strength but brings balance to the GI tract   Coriander seeds come from the plant we get cilantro   The use of the fennel bulbs in the fresh vegetable section can give you a double whammy if you cook with it as a vegetable
Another interesting aspect of CCF is that all 3 herbs resonate with the UT   They are specific to the UT channel and therefore bring their cold quality to the UT mucosa
What's Hot and What's Not?
Of course not all spices are created equally   For the easiest way to find which spices are safe to use go to icdiet.com   There are grades or shades of hot within each herb so within the Favor list there are those asterisked    These are spices that should be used in moderation
Notice the positioning of fresh basil and fresh ginger   These are both beautiful spices to use on a consistent basis to bring about balance in the GI tract and improve digestion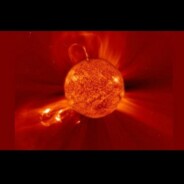 From an energy science view the symptoms of interstitial cystitis(IC) are related to the hot quality among others   The burning on urination that feels like razor blades, the suprapubic or vaginal pain, the perineal pain of prostatitis are all related to this energetic quality that is in excess At this blog I have discussed extensively how the nutritional format is fundamental in clearing symptoms   From my research 91% of patients doing aloe and a nutritional format that reduces this hot quality get 50% relief of symptoms in 6 weeks But...
read more